About
The clinic
Bèl is a private aesthetic practice, specialized in advanced clinical and dermal treatments for feature enhancement and skin improvement.
At Bèl, we use high-quality products and the best treatments to deliver safe, personalized care for youthful and radiant skin and soft enhancement.
In a very central location in The Hague, the clinic is led by internationally trained and nationally specialized Cosmetic doctor KNMG* Adriana Villadiego Pereira, whose practice is focused on soft natural results and one-on-one service.
We treat each client uniquely, designing treatment plans that combine all aspects of beauty, from personal skin concerns to prescribed at-home regimes, for results that fit you and your uniqueness.
* Cosmetic Doctor is a protected tittle in the Netherlands and KNMG is a distintion for a doctor who followed a specialization degree and is registered in the National Register of Specialists in The Netherlands.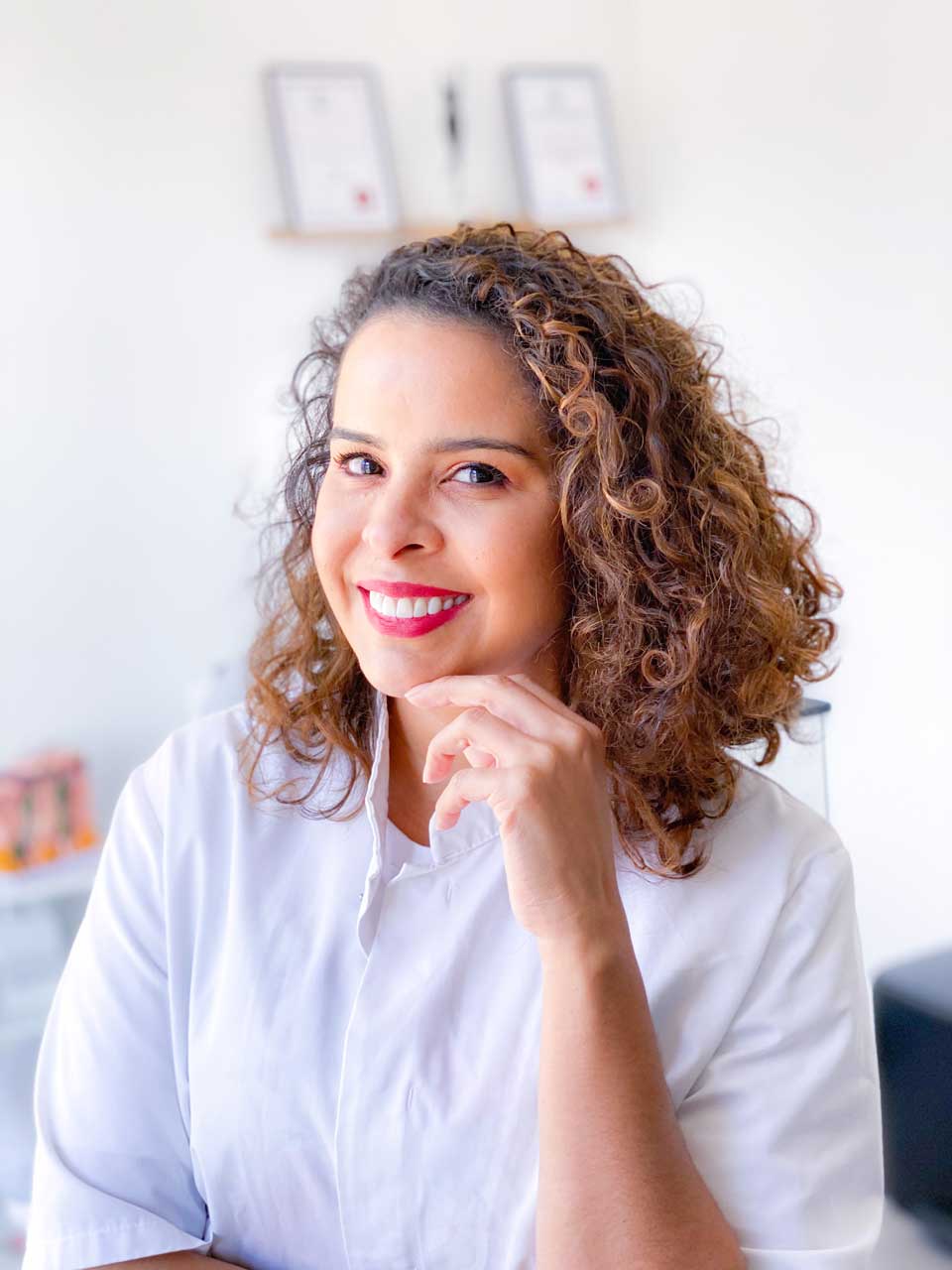 About
Adriana Pereira,
M.D – Cosmetic Doctor KNMG
With over 12 years of international experience in Aesthetic Medicine, Cosmetic Doctor KNMG Adriana Pereira is well known for her signature "untouched" look. Adriana believes in the importance of very natural results as the best way to highlight the uniqueness of each individual.
Her motto: looking better, refreshed and younger is possible, but always respecting the balance of your features so you can always recognize your unique and beautiful self in the mirror.
Adriana is a registered specialist in Cosmetic Medicine and is a member of the American Academy of Aesthetic Medicine and the Dutch society of Cosmetic Medicine (nvcg).
Skin Treatments
For a radiant looking skin with firmness and hydration.
Bo-tox
Soften wrinkles, treat muscular tension and excessive perspiration.
Profhilo®
A deep skin booster designed to give your skin a glowing complexion.
Fillers
Recover volume, with soft natural results. "Untouched" signature.
Vitamins
For a healthy skin, body and a immune system.
Lovely messages from clients
Natural highlight of my best features
Truly a professional doctor who thinks along with you and gives good advice. Adriana looks at the shape of your face and accentuates the best features in a natural way. I look years younger without it being visible that I have had anything done!
Comfortable & safe
Adriana focuses on preserving the natural beauty and shapes. I felt comfortable and safe, and the results are definitely a reason to come back. Definitely recommend!


Ready to reveal your beauty?