For a radiant looking skin with firmness and hydration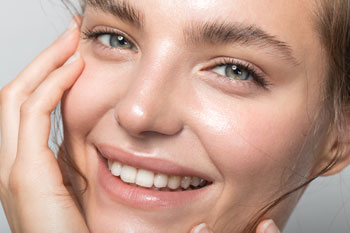 Our skin's strength, elasticity, and moisture-binding capacity decreases with age. The skin can appear saggy, rough, dull and thin, losing its vitality due to failing resiliency, making our skin more prone to wrinkle.
Treating your skin to stimulate collagen, restoring elasticity, and maintaining hydration and health is the first step to prevent early aging signs and restore that youthful look we all want.
At Bèl, we have plenty of options for you to choose from.

Radiant looking skin with maximum resilience, structure, firmness and hydration.

A revolutionary treatment to tighten and rejuvenate skin.

PRP (platelet rich plasma)
The "vampire facial" frequented by celebrities.

Minimally invasive treatments for skin concerns .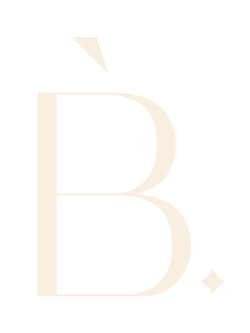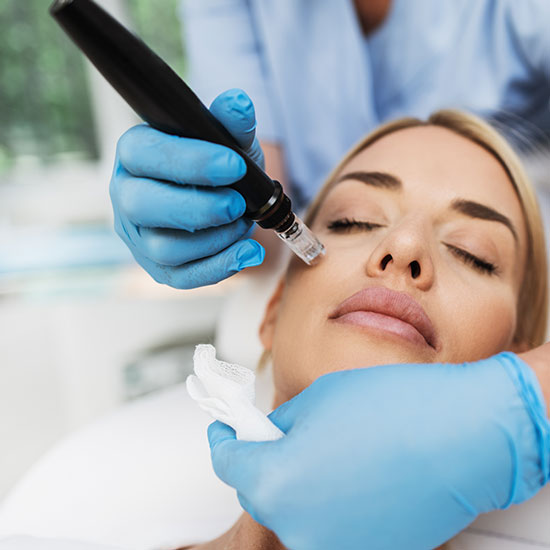 Skin micro-needling is a revolutionary treatment to tighten and rejuvenate skin. It creates fine micro-injuries in the skin, which triggers the skin to heal and repair itself naturally. During this process, collagen and elastin production is naturally stimulated and regenerated.  The result is an effective remodeling of the skin.
Micro-needling can be used on all skin types and is recommended for particular skin concerns such as acne, scarring, pigmentation, stretch marks, or those seeking rejuvenation of fine lines and wrinkles. It is also beneficial to smooth out skin texture, open pores, and aging prevention from our mid 20's when our collagen starts to deplete by approximately 2% per year!
In as few as three minimally invasive treatments spaced between 30 or 45 days apart, you can improve the appearance of your skin and step out with confidence.
No heat, minimal to no downtime and can safely be used on pregnant or breastfeeding women.
closed
Prices
Microneedling + serum:
Small area (scar, fine line, etc): € 130
All face: € 220
Large body area: € 300
Please notice that this treatment requires an initial consultation before booking to ensure adequate consultation and skin preparation time for best results.
PRP (platelet rich plasma)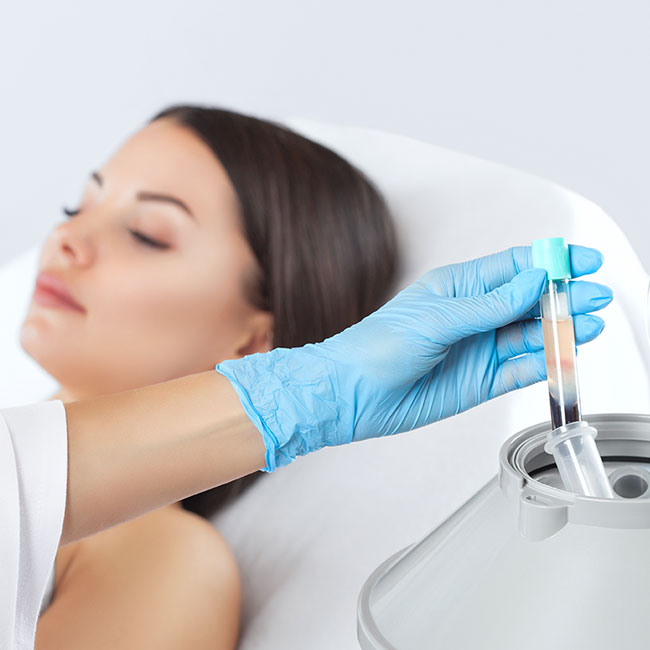 This treatment is widely known as the "vampire facial" frequented by celebrities. PRP is blood plasma containing the fundamental growth factors released by activated platelets to initiate the tissue regeneration process by stimulating new collagen production to regenerate the skin, reduce fine lines and wrinkles and improve overall skin texture.
closed
Prices
Classic: € 380
with Microneedling: € 450
Suitable for:

Tired and dry skin
Laxity of skin and pigmentation
Under eye laxity
Wrinkles and dark circles
Hair thinning
People looking for a more natural treatment
The skin-boosters contain a hyaluronic acid formula enriched with vitamins and minerals injected into the skin as a moisture-retaining depot. The result is radiant looking skin with maximum resilience, structure, firmness and hydration.
The areas to treat include full face, around the eyes (puffiness), neck and décolleté and even scalp for hair growth stimulation.
At Bèl Clinic, we work with different Skin-boosters for every skin type and to target various specific concerns:
Tired eyes and puffiness around the eyes.
closed
Prices
€ 180 each session
Hair loss, thin hair. Scalp stimulation.
closed
Prices
€ 170 each session
1 session every 1-2 weeks until complete 6 sessions.
At least 3 treatments are needed to achieve results.

For long-lasting results after improved skin quality is accomplished in the restoration phase, we recommend around two or three touch-up treatments per year.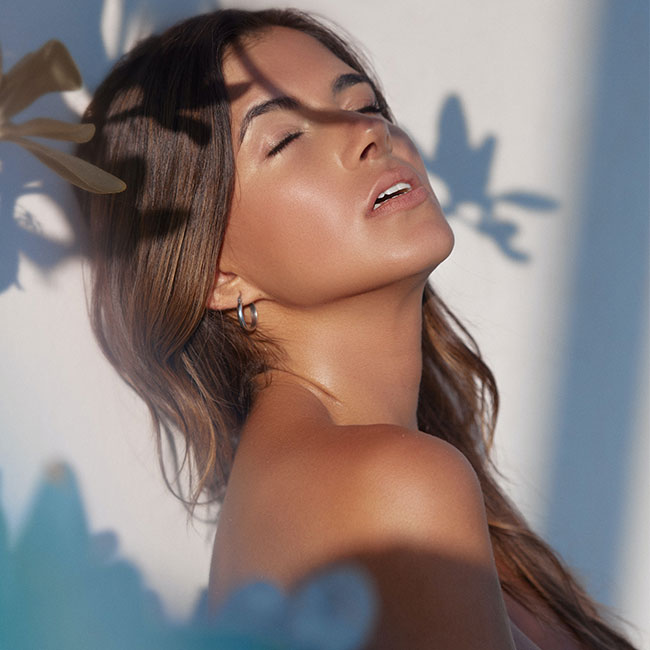 Some skin concerns as scars, skin tags, discolorations and sun damage are treatable with minimally invasive treatments as cauterization, micro-needling and local steroids injections.
At Bèl, Dr. Pereira is skin passionate. She will make a careful examination of your concerns and expectations and a medical plan to help you treat acne, skin pigmentations, skin tags and scar tissue.
closed
Prices
Skintags and pigment spots removal: Small € 80 – € 180
Cystic acne injections: € 80 – € 100
Thick scar injections: € 80 – € 100


Ready to reveal your beauty?